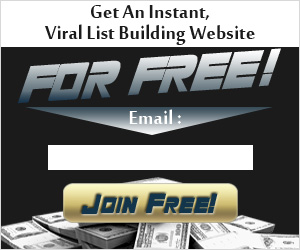 How often have you read the sales page hype that sells you on making a ton of cash overnight? These sales pitches can tap into your emotional buttons, but at the end of the day, they are just hype. Building a huge opt-in email list is not any different then creating a successful SEO campaign or learning how to do PPC properly; It takes time. That is the same reason why buying email lists is a waste a time 99% of the time.
Buying email lists is equivalent to purchasing used underwear; Do you really want to use them? You must realize that by the time you send a mailing to that list, it has been spammed by several other marketers. Many times the same list has been distributed for years and is no longer useful. You most likely will end up with a list that has a zero response rate.
If you are lucky to receive a response, many times it might be a threat for a lawsuit. There are guidelines online designed especially for people who use email list that have been purchased. The only way to protect yourself if you decide to use these list is to make sure that the lists are double opt-in. This means that you will need to have all the information of the subscriber including ip address, but even that does ensure you will have a responsive list.
A responsive email list is one marketing tool that can almost guarantee that a marketer will be successful online. Building a responsive list however is a process that must be purely permission based. The only way to ensure that your list will be profitable is to build it yourself from scratch.
Building your list from scratch can actually be done in a short period of time especially if you are willing to spend some money. Solo ads can help you to build a list in a short period of time. A good resource for finding list of huge subscribers to send your solo ads to is the Directory Of Ezines. This is a directory with a list of Ezine owners with large list that accept solo ads. So instead of wasting your money on buying email list, this is a way better option that will save you the aggravation.