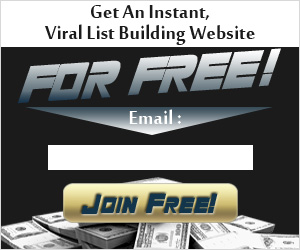 Building a huge optin email lists should be one of the first things any aspiring internet marketer achieves. Getting to the point where one has a big list does not necessary mean that the job is done. A marketer has to take their marketing skills to the next step by learning how to reach their subscribers and keep them engaged. This all begins by learning how to create attention grabbing email headlines.
Why Is An Attention Grabbing Email Subject Headline Important?
Well many times people sign on the a list just to receive a free gift, software or join a webinar. After receiving what they were seeking, they often have no interest in future offers. This means that often your emails will automatically get deleted without ever being read by the recipient. Having a good headline will entice the email recipient to open your email giving you a chance to capture them as a loyal reader.
After all, it does not make any sense to spend all your time preparing a well thought out email if it is never going to be read. A subject matter is the determining factor of whether you are allowed into their space or not. The key to creating an attention grabbing subject has to do with piquing their curiosity with a short  and concise message.
Examples Of Good Email Subject Headlines
A good subject matter will create curiosity and interest while providing a summary of the content. To accomplish this you must bear in mind why the recipient signed on to your list in the first place. It is imperative to stay within the topic of your opt-in lists. For example, if someone signed on to your lists interested in backlinks, you may want your subject line to state something in regards to backlinks.
Targeting your subscribers emotion is another good way to increase open rates. One such way is to add a sense of urgency. This can be done by stating that there is a deadline for a certain discount, for example, "Half Price Backlinks Sale Ends In 3 Days". You can also target emotion by asking questions such as "Is Your Backlinking Strategy Really Working?" or "Are You Tired Of Manually Creating Backlinks?". The key here is staying on subject of what you know your reader is interested in.
Advanced Attention Grabbing Email Subject Headlines
Another good strategy is offering solutions in the subject matter. The key to this strategy is knowing what your reader needs. You can frequent internet marketing forums to see what marketers are searching for in certain subjects. The next step is to create a subject matter that offers "How To", "Guides On" or "Tips On" ways to solve these problems.
A good breaking news story is will almost always catch a readers attention. The reason why this message subject is effective is because in any industry there are always changes. If you can be a pioneer in letting your readers know what what is new, they will hold your emails dear to them. You can be the bearer of breaking news by subscribing to the RSS feeds of the leading newsletters in your industry. Once you become the source of newsworthy information, you can rest assure that your other emails will also be deemed important.
The bottom line is if you pay attention on what your list wants, you will always be able to create attention grabbing email headlines to grab their attention. If you are just starting out and need some quick guidance however, you can always get examples from the headlines in your emails that made you open and read.