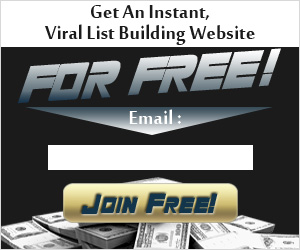 Having a huge opt-in email list is a waste time if your emails do not get delivered. There are a few reasons why your emails may never get to your recipients, but of one the most common is spam filters. Unknowingly, your emails may be getting caught by spam filters which in turn can send your correspondence directly to your subscribers spam folder. Since your intention is not to have messages be unread, let's examine how to avoid spam filters.
Tips To Avoiding Spam Filters
The first way to ensure that your emails are not going to the spam folder is to ask your subscribers to whitelist your email address. You can do this in the beginning of your initial email. Let them know that you will be sending some valuable information in the future and if they do not want to miss it, then they should whitelist your email address. If they approve your email, it will not matter if the system flags your message, they will still receive it.
You may run into a small problem getting people to whitelist your email address. As it turns out, many people do not know who to do this. A simple solution is to explain the process to them in an email or on your confirmation thank you page.
Using A Reliable Autoresponder To Avoid Spam Filters
In the event that your subscriber does not whitelist your email, and many won't, the next step is making sure you have a reliable autoresponder. Aweber has a great deliverability rate and they have a built gauge that measures the spam potential of an email. They also have strict guidelines for collecting email address which in turn gains a lot of respect with the various email providers. This good relationship helps in keeping your messages out of the spam box.
Another major reason emails do not get delivered is caused by using words that are associated with spam. The filters are always looking for words such as "free", "make money" and excessive punctuations. Avoiding these words and making sure your message does not sound unrealistic can go a long way in increasing your message delivery. Many people choose to misspell the common spam words, but I do no recommend that, it just makes you look uneducated.
If you want to ensure your messages get the highest rate of delivery, you just have to follow these simple steps. There is no a 100% guarantee that all your messages will be delivered, but you will stand a much better chance of avoiding spam filters and getting your emails read.