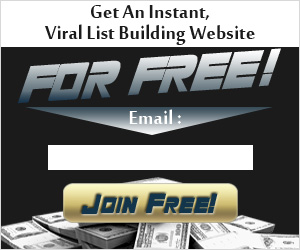 The autoresponder is a necessary tool for any online or offline business owner. It does not matter whether your are an internet marketer or a local dentist, you can always increase your bottom line by using an autoresponder. The obstacle that many new marketers face online is the monthly fee that the top autoresponders like Aweber charge. Although these fees are minimal, if you a new and do not have cash, using a free autoresponder may be an option.
Disadvantages Of Free Autoresponders
There are several free autoresponder companies online like Sendfree that are pretty reliable. The drawbacks with using these free services are that you will usually have to allow advertising of other offers in your email. This additional advertising may cause your readers to be drawn away from your message or lower the deliverability rate of your message. If allowing advertising in your messages is not something that you can not accept then hosting your own messaging system is the other option.
Hosting A Free Autoresponder
Hosting your own messaging system can easily be set up through your website's Cpanel. The self hosted autoresponder means that your messages will be totally free of advertisement. These types of autoresponders can certainly do the job for delivering your basic messages but they lack the professional feel that an Aweber provides. They will also lack the advanced tracking features.
One problem you may encounter with using free autoresponders may come in the future when your list begins to grow. Some of them offer free services in the beginning but will charge you if your list goes beyond a certain amount. As far as self hosted autoresponders goes, you will not have this problem, but you may have a cap on how many messages you can send in one message broadcast.
Many of the top marketers online use either Aweber, Get Response or Email Aces as their autoresponders. These paid services are well worth it if your plan is to market online as a long term business. They offer high deliverability rates, professional newsletter templates, unlimited autoresponders, and plenty of bandwidth for huge lists.
Upgrading Your Free Autoresponder
Many marketers choose to start off with free autoresponders until they start earning some income online which is smart. When they start earning or their list become too large for the self hosted or free services to handle they then chose to upgrade. This works well if you are already with a reliable company, but if not, you may have to import your leads to a reliable paid autoresponder service. The paid services do allow the importing of leads but only with a double opt-in verification. This means that you may lose some of your subscribers in the process.